Marissa Pick is an innovative, prolific Senior Marketing Director with a demonstrated track record of achievement in digital marketing, social media advertising, B2B and multichannel marketing, content development, campaign planning and management, brand communications, audience development, and community building. Utilizes strong communication skills to interface with key influencers and decision makers, provide training and development, and strengthen stakeholder relationships. Proven aptitude for increasing traffic, driving sales/revenue, and enhancing the overall digital experience.
Recent honors include being named as one of Corporate Vision's MarTech Awards Best B2B Digital Marketing Consultant (East Coast USA), named as one of Marketing Insider Group's Top B2B Marketing Experts to Follow, named by CVENT as one of the 20 Event Professionals You Should be Following, listed as a Top 5 B2B Content Marketing Influencer on Social Media by B2B Marketing, and more.  To see a full list of memberships, awards and honors please visit the page.
I'm a lover of great food and wine, a soccer fanatic (go team USA!) and most of all a shopping addict! I'm also a proud mommy to two adorable little boys Lucas and Reid.  I love to travel, eat, and share my takeaways from business and life here.
I hope you'll enjoy reading my blog, and please reach out to me with any questions, and connect with me online.
Quotes that Inspire Me
The way to get started is to quit talking and begin doing.

Walt Disney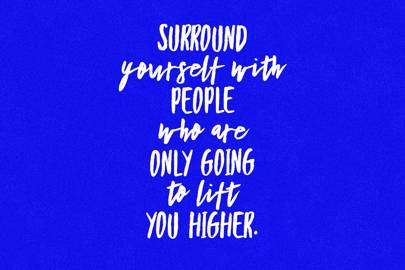 Don't cry because it's over, smile because it happened.

Dr. Seuss